[et_pb_section admin_label="section"]
[et_pb_row admin_label="row"]
[et_pb_column type="4_4″]
[et_pb_text admin_label="Text"]
Hoy se reveló el line up del Lollapalooza 2018 Chicago, que se realizará el fin de semana del 2 al 5 de agosto en el Grant Park.
La edición No. 23 estará encabezada por bandas y artistas como: The Weeknd, Jack White, Bruno Mars, Arctic Monkeys, Travis Scott y The National.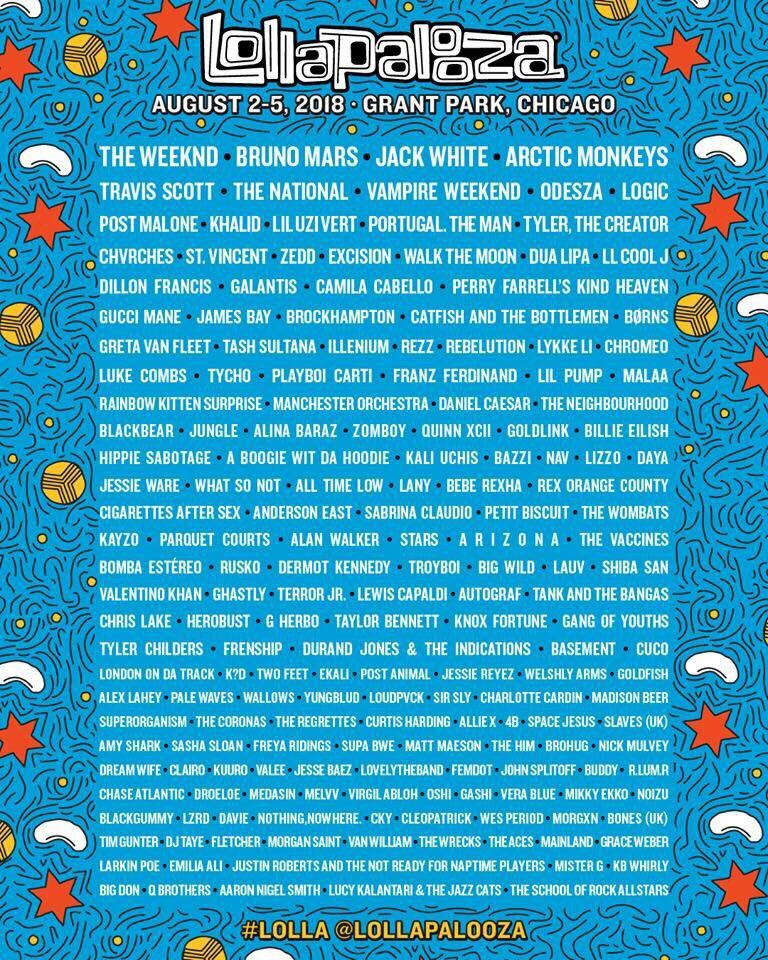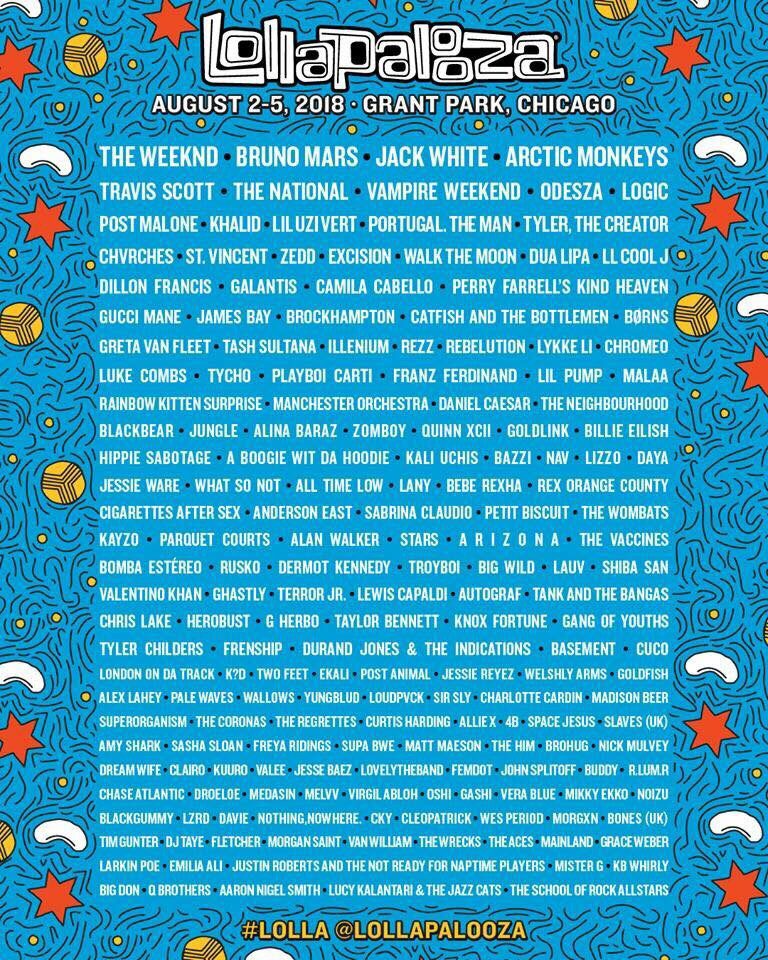 Lollapalooza fue creado en 1991 por Perry Farrell quien lidera bandas como Porno for Pyros y Jane's Addiction.
Te puede interesar: Ringo Starr recibe la orden de caballero británico por el Príncipe Guillermo
[/et_pb_text]
[/et_pb_column]
[/et_pb_row]
[/et_pb_section]