Nuestra esperanza de que regresen los conciertos se mantiene viva día con día, y con la llegada de las vacunas para terminar con la ola de contagios que nos dejó el 2020 parece que por fin comenzamos a ver una luz al final del túnel.
Los artistas, promotores y festivales independientes siguen luchando contra las adversidades, un buen ejemplo de esto es MonkeyBee Festival, que ha mantenido su cartel intacto pese a los cambios de fecha y teniendo como prioridad ofrecer una experiencia segura para sus asistentes.
La nueva fecha para este festival de nicho es el 18 de diciembre del 2021 en Sangriento (Ex Fábrica de Harina), y su cartel está encabezado por Electric Six, The Spits y Frankie and the Witch Fingers, bandas que representan bien el espíritu del festival: toques de garage, punk y psicodelia, mucha energía y descontrol.
The Shivas y Cardiel son otras de las agrupaciones consagradas de las cuáles podemos esperar shows memorables. Fiesta, explosiones y descubrimientos inolvidables nos aguardan en el resto del cartel, con Sgt. Papers, Paint Fumes, Los Esquizitos, The Bela Lugossips, The Outta Sorts y Los Sex Sex Sex.
Si quieren apoyar a esta propuesta independiente pueden adquirir sus boletos a través de WeGow con un costo de $550.00; una buena forma de contribuir a que este espacio para quienes gustan del garage, punk y psicodelia se pueda seguir materializando. Como MonkeyBee Festival no podemos encontrar dos.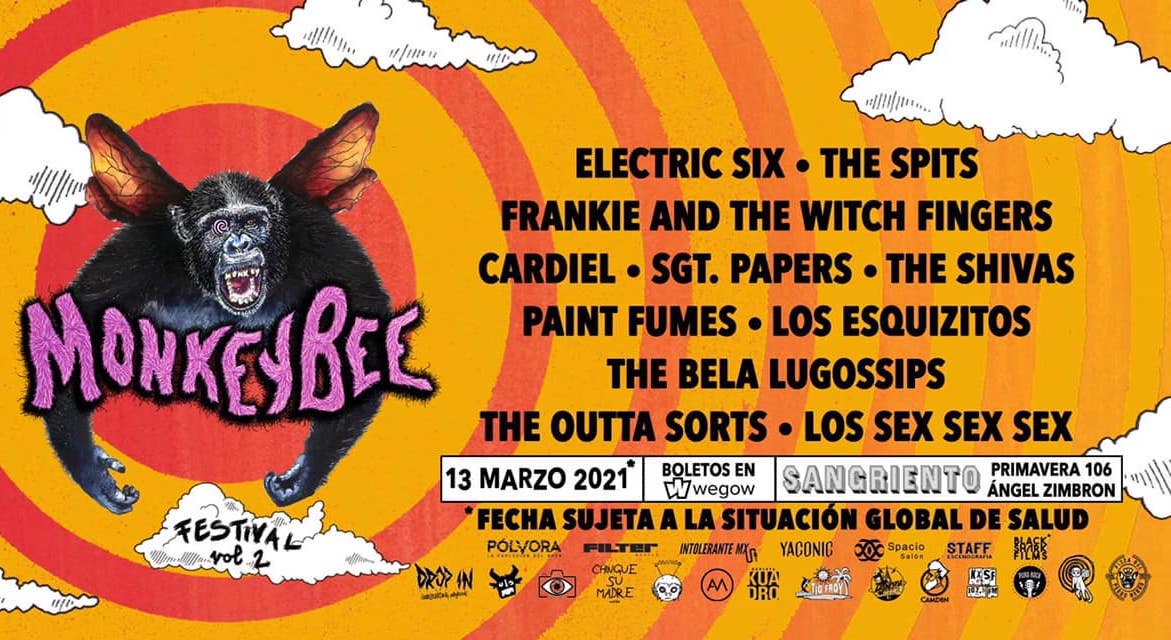 Síguelos en redes para enterarte de más novedades: