Ozzy Osbourne, ex vocalista de la banda de heavy metal Black Sabbath, lanzará una nueva edición de Blizzard of Ozz, lo que fue el álbum debut en su carrera como solista para enmarcar su 40 aniversario.
El mítico álbum de Osbourne, llamado Blizzard of Ozz será una versión ampliada de la original, e incluirá algunas de  sus canciones en vivo, que no habían podido ser digitalizadas en su momento. El disco, el cual fue lanzado originalmente en septiembre de 1980, vendrá acompañado de temas que no pierden vigencia como 'Crazy Train', 'Mr. Crowley' y 'Suicide Solution'.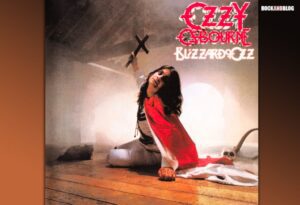 Algunos de los temas en vivo, formaron parte del vinilo de Ozzy Live de 2012, pero lo que hace única esta versión de Blizzard of Ozz es que recopila grabaciones de la gira de Blizzard.
La versión ampliada de Blizzard of Ozz llegará a las plataformas de streaming este viernes 18 de septiembre. Y no es la única noticia para los fans del "príncipe de las tinieblas", ya que el músico británico también anunció que pronto subirá dos de sus conciertos en vivo de manera digital, el Live & Loud de 1993 y Live at Budokan de 2002.