El grupo de rock originario de Irlanda volverá a lanzar lo que fue el disco más top en la historia de la banda All That You Can't Leave Behind el cual fue estrenado en el año 2000. Sin embargo, no será sólo una remasterización de lo anteriormente visto, si no que incluirán material inédito y otras versiones de las clásicas canciones.
All That You Can't Leave Behind fue el décimo álbum de estudio de U2 y la reedición se hará para conmemorar 20 años del estreno de un disco que rompió record con dos pistas ganadoras del premio "grabación del año" y siete premios Grammy.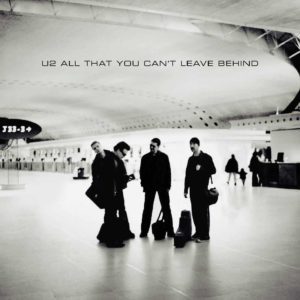 El lanzamiento de la versión reeditada de All That You Can't Leave Behind está prevista para el 30 de octubre, mismo día en que realizó su estreno en el año 2000. Y cabe destacar que incluye una versión inédita del sencillo 'The Ground Beneath Her Feet' que seguro encantará a los fanáticos.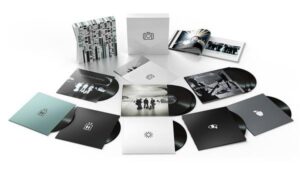 Mientras tanto les dejamos el lyric video de "Stuck in A Moment you Cant Get Out of" que U2 dio a conocer a la par de la noticia del relanzamiento del álbum, disfrútenlo.